Village Attorney
The Village Attorney works closely with all Village departments, officers, and bodies, especially the Board of Trustees. In addition, they work with the Zoning Board of Appeals, the Planning Board, and the Design Review Board. The Village Attorney is the Chief Legal Officer for the Village of East Hampton.
About Lisa Perillo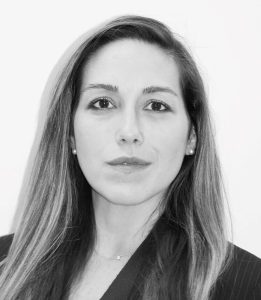 Lisa A. Perillo is an accomplished civil litigator who has amassed extensive experience in successfully representing individuals, businesses, and municipalities in complex matters in the federal and state courts. In addition, Ms. Perillo taps into this vast litigation and regulatory experience to offer proactive counsel to the firm's clients.  She has litigated a broad range of business, contract, property, and land use disputes, partition actions, and special proceedings—handling all phases of litigation from initial counseling (frequently with an emphasis on avoiding or limiting litigation when possible), to planning and strategizing pleadings, discovery and motion practice (always retaining focus on client objectives), through to trials and appeals. 
Now approaching 20 years of focused experience, Ms. Perillo concentrates her practice in business, commercial, and contract litigation, real property/land-use litigation, municipal and governmental law (including election, civil rights, and constitutional law).  In addition, Ms. Perillo compassionately and diligently represents clients in guardianship matters and has frequently been appointed by the Supreme Court to serve in various capacities in connection with Article 81 (Mental Hygiene Law) proceedings. A skilled writer and oral advocate, Ms. Perillo has successfully handled appeals across all of her practice areas.
Ms. Perillo serves as lead in connection with the Firm's appointment as Village Attorney for the Village of East Hampton. She has been recognized and named to Super Lawyers (2022).
Ms. Perillo graduated magna cum laude from Hofstra University School of Law where she was an Associate Editor of the Hofstra Law Review.  Her Note, Scraping Beneath The Surface: Finally Holding Lead-Based Paint Manufacturers Liable By Applying Public Nuisance and Market-Share Liability Theories, was published in the Hofstra Law Review, and has been cited by a number of treatises, law reviews and journals.  She has authored and co-authored various articles published in the New York Law Journal and the Suffolk Lawyer and is a repeat lecturer on municipal law topics including Land Use and Article 78 Proceedings at the Suffolk County Academy of Law.  Ms. Perillo is a member of the New York State and Suffolk County Bar Associations. She has served as Chair on numerous committees of the Suffolk County Bar Association, most recently on the Municipal Law Committee and Federal Court Committee.
Ms. Perillo is admitted to practice in the New York State Courts and in the Federal Courts (Southern and Eastern Districts of New York).