Dear Neighbor,
The Village of East Hampton treasures its extraordinary natural beauty, the architectural styles of its residences and public buildings, and the cultural and recreational opportunities afforded to our residents and visitors.
As the 21st Century progresses, our overarching goal is to preserve the character of the Village's various residential neighborhoods and commercial districts. While the Village is primarily residential in nature, it must be acknowledged that many of our homes (nearly 90 percent) are second residences and vacation homes and that these residents also contribute to the vitality of the Village. Further, the Village's commercial districts, particularly the commercial core, have been developed in a manner that is compatible with the Village's overall character and provides necessary goods and services. We seek to continue this pattern of development in the future, so as to maintain our green open spaces, natural environmental features, historic structures, robust quality of life of all of our residents, and healthy commercial environment.
The Village has been a haven for its residents during the Covid-19 pandemic, resulting in the swelling of its population during what has traditionally been the "off-season". The Village must recognize that the year-round population of the Village may continue at this level and devise means by which the infrastructure of the Village can meet the needs of this population. In this regard, we recognize that the continuing problem of traffic in the Village is not caused by Village residents but, rather, by the fact that the Village is an unavoidable route to and from the various hamlets of the Town of East Hampton. The Village should maintain the current configuration of its road system and avoid the installation of traffic lights. Where possible, pedestrian access should be encouraged, but the nature of the Village's roadways and rights of way may make the widespread use of bike lanes impractical. Accordingly, we do not seek radical solutions that will affect the nature, physical design, or charm of the Village. Instead, where feasible, the alleviation of traffic congestion, the improvement of traffic flow and the enhancement of the Village's parking resources in the commercial districts which are limited, should be achieved by incremental measures.
The Village and Town share a common history, the desire to preserve their heritage, and a variety of mutual interests. Where feasible, we need to work with the Town in planning for the future. This year, the Village of East Hampton will seek ways of maximizing our resources so as to meet the needs of our residences and businesses.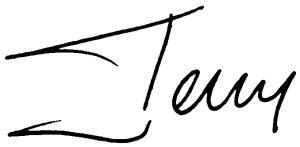 Jerry Larsen
East Hampton Village Mayor