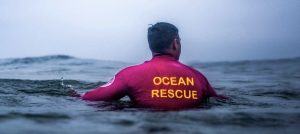 Ocean Beaches
Board Liaison: Deputy Mayor Chris Minardi
Beaches are open weekends and holidays only starting Memorial Day until the last Saturday in June.
Beaches are open daily, seven days a week, starting the last Saturday in June through Labor Day
Lifeguards are on duty from 10:00am to 5:00pm on days protected beaches are open.
There are three (3) lifeguard protected beaches:
Main Beach
Georgica Beach
Two Mile Hollow Beach
No fishing, watercraft or surfboards are allowed in designated swimming areas.
The East Hampton Village Lifeguards serve and protect the public on ocean beaches from Georgica Pond EAST to Indian Wells, which begins the East Hampton Town Lifeguard Jurisdiction.
For more information on Rip Currents, click here: RipCurrents-FactSheet