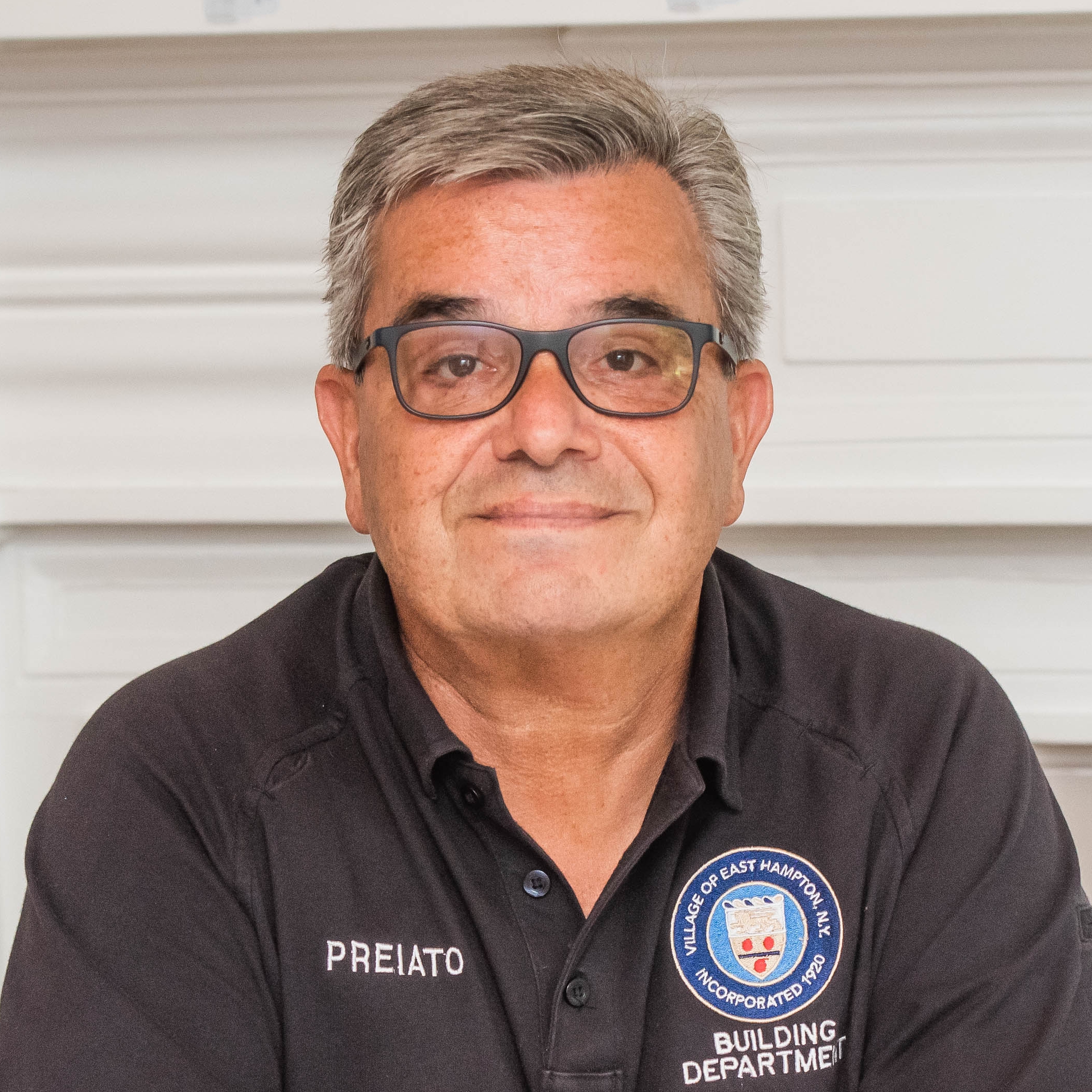 Email
tpreiato@easthamptonvillage.org
Phone
Position
Principal Building Inspector
Thomas Preiato
As Principal Building Inspector, Tom Preiato supervises a team whose mission is, in his words, "to ensure our residents' health and safety, while being helpful in disseminating zoning and code information."
Briefly, the Building Department's responsibility is to confirm that all residential and commercial buildings are safe for occupancy and that property owners adhere to the Village zoning code, which is in place to ensure the orderly use of properties. Tom's team conducts site visits and examines blueprints, plans, and specifications to decide whether a building permit or Certificate of Occupancy can be issued. This requires staying up to date with new building materials, codes and ordinances.
The department works with engineers, contractors, builders, and property owners to modify and correct plans when needed. Inspectors also investigate complaints of building and/or zoning violations.
In addition, the department issues yard sale permits, temporary sign permits, and demolition permits, and arranges for "wetland flagging" when a waterfront/wetland property owner needs to determine proper setbacks for construction.
Tom joined the Village in 2021, after more than 20 years with East Hampton Town and Sag Harbor Village. An avid boater and fisherman, Tom holds a Criminal Justice degree from the University of South Florida.
His favorite part of the job? "Serving the people." To that end, Tom – a former builder himself – provides this helpful advice: "Contact us to schedule a conversation prior to building or renovating, so you are aware of exactly what you can and cannot do, per Village Code. We'd rather see you spend time designing a project that suits your needs and is realistic at the same time. Let us point you in the right direction."
You can set up an appointment to speak with Tom and his team by emailing tpreiato@easthamptonvillage.org or by calling (631) 324-4150 ext. 3.