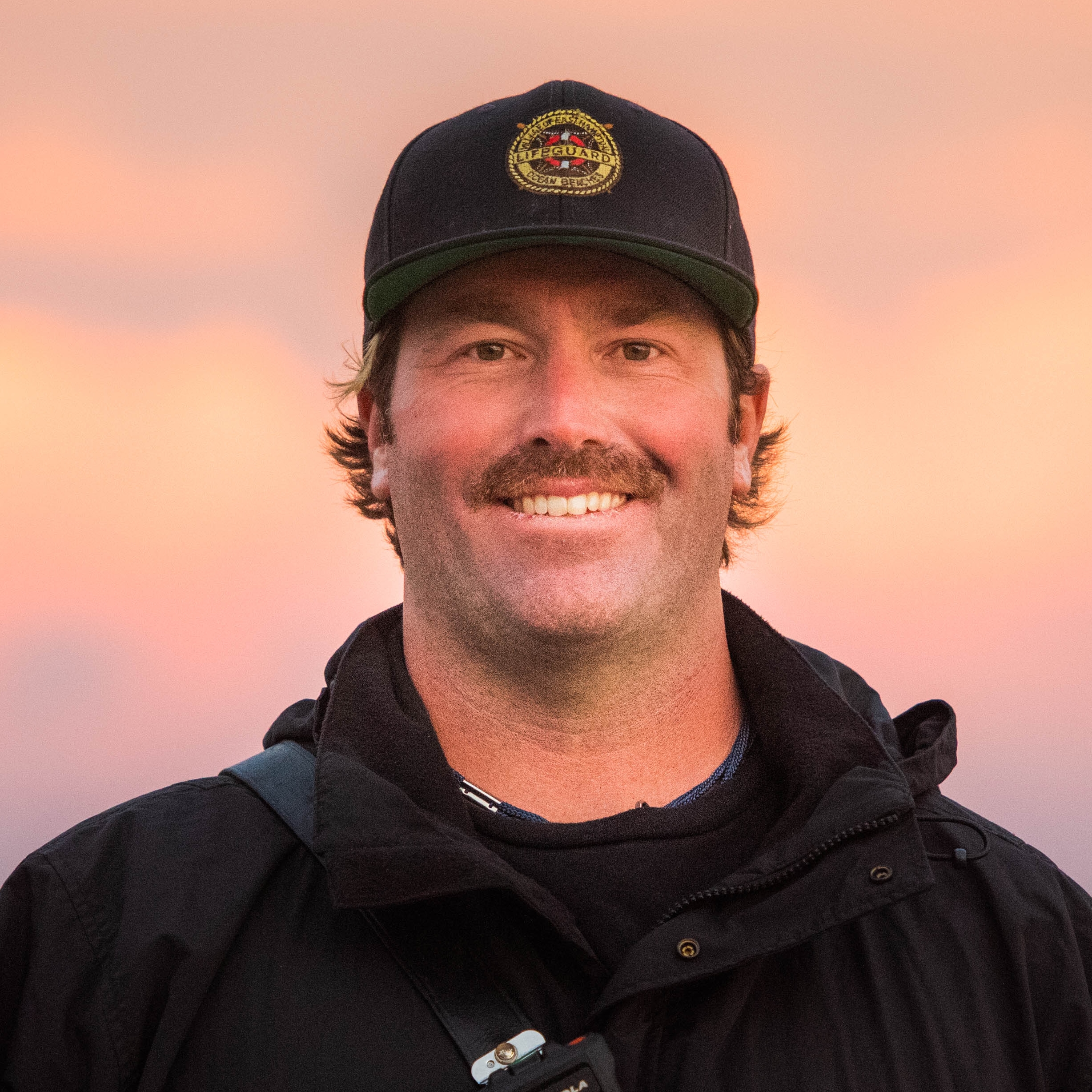 Email
Phone
Position
Chief Lifeguard and Beach Manager
Drew Smith
Beach Manager and Chief Lifeguard Drew Smith oversees over 100 employees and all five East Hampton Village beaches, spanning from the eastern side of Georgica Pond to the western border of Indian Wells. His team safeguards thousands of beach patrons via distressed-swimmer intervention, proactive ocean education, and on-land medical assistance.
The Village beaches are guarded mid-May through early October, but Drew's duties are year-round. He works with the Public Works Department to maintain the beach buildings; orders all beach equipment and uniforms; and generates the beach budget. He reviews and approves event permits and conducts staff interviews. He writes policies and procedures; monitors for erosion and distressed animals; conducts year-round social media engagement with the public; and represents the Village in local and national media interviews.
In the summer, Drew coordinates and staffs events; enforces beach rules and regulations; decides when to close the beaches; initiates and coordinates missing swimmer searches; runs test trainings; certifies lifeguards and teaches CPR; coordinates drone operations; assists on rescues; conducts morning roll call; and coordinates beach personnel. He oversees the parking lots and, along with the Assistant Beach Managers, ensures the cleanliness and safety of the Main Beach pavilion and beach structures.
Recently, Drew wrote both Lifeguard and Lifeguard-Instructor Training Manuals — filing for, and receiving, Surf Level One Ocean Certification with New York State. This means that, for the first time, East Hampton Village is a certified training location, enabling us to certify and recertify lifeguards, in-house.
Drew is a former member of the East Hampton Volunteer Ocean Rescue Service, (a 24/7 ocean volunteer safety service), having achieved the rank of Second Assistant Chief. He has been a firefighter for East Hampton Village Fire Department for more than 10 years, and previously held his EMTB (Emergency Medical Technician Basic) Certification for five years; three of them within the New York City EMS 911 system.
Drew, who was born and raised in East Hampton, has been an ocean lifeguard since 2005. He joined the Village in 2006 and has worked for EHV in multiple beach-related capacities since then. "I'm excited to help the beach grow into its true potential," Drew says, "and we are well on our way, these past two years. I'm lucky that I'm able to keep lifeguarding, and I love giving the new up-and-coming staff members the same good beach experience that I had growing up."