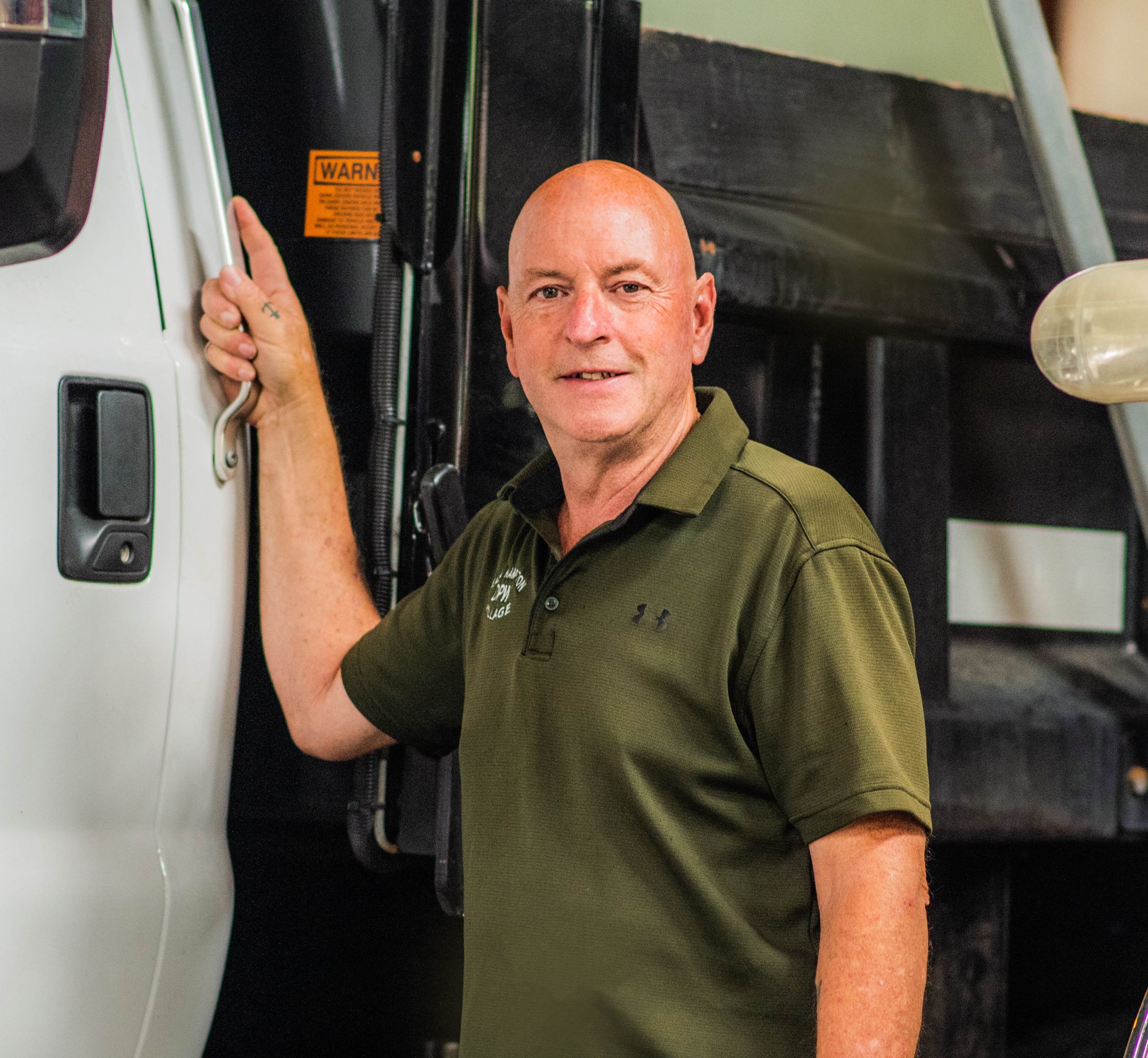 Email
dcollins@easthamptonvillage.org
Phone
Position
Superintendent of Public Works
David Collins
As Superintendent of the Department of Public Works (the "DPW"), David Collins covers a lot of ground, literally, while overseeing the maintenance of all Village properties and roadways. His nineteen-person DPW team and five-person Facilities crew maintain 32 miles (64 "lane miles") of roadway; 42 properties; 24 buildings; plus parks, parking lots, street lighting, sidewalks, and three historic windmills. They plant and water flowers; hang over 3000 feet of holiday lights; and look after 107 species of almost 4000 trees. The DPW has a fleet of 48, and does maintenance on more than 120 Village vehicles, from ones as small as a lawnmower to ones as big as a 100-foot Tower Ladder fire engine.
As Superintendent, David — a former part-time and full-time Contractor himself — manages the Electrical, Masonry, Tree, Lawn, and Plumbing work done by contractors who partner with the Village. He also works closely with the New York State DOT and neighboring Highway and DPW Superintendents, and is active with the Suffolk County Highway Superintendents Association.
David started working for the Village, part-time, at the age of 16, doing snow removal and hurricane cleanups as a heavy equipment operator. He was also a Public Safety Dispatcher for the Town of East Hampton. His background is in Highway Maintenance, Site Development, and Refuse Removal; (David ran his own trash collection business for 20 years). He became Superintendent of the DPW in 2019.
"I love everything about my job," he says. "I grew up around it and it's what I've always wanted to do. I've always envisioned myself doing this job." David's dad, you see, was East Hampton Village's fourth Superintendent of Public Works in 100 years. David is number six. "I love coming to work; my crew is the best in the business, and my deputy and fleet manager are fantastic; they make it really easy. The present Administrator and Trustees also make it very easy, because they support us. I've got the support of everybody. The public is receptive to what we do because we make things beautiful, and they know we're making the roads safe for them."
Another plus for him? It's something different every day. "A snowstorm…" David says, "…being out at 2am, being on a road that no one else has been on, dead quiet and beautiful. I see the beauty of a snowstorm before anyone else sees it." And he's felt that way, he adds, since he was old enough to ride in a snow plow.